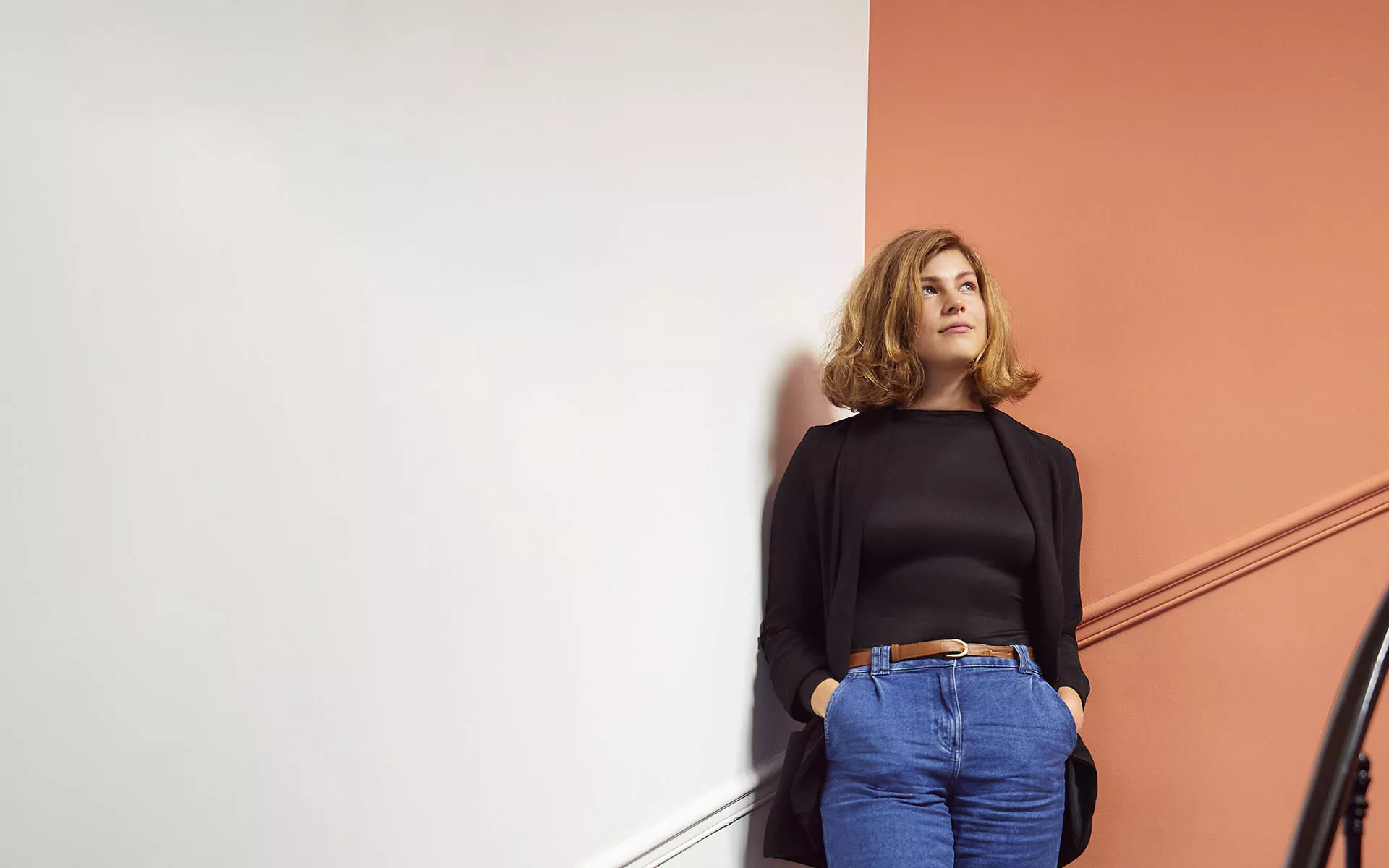 Maëlle Chassard, storyteller "extraordinaire"
As long as she can remember, Maëlle Chassard has never missed an opportunity to jump into an imaginary world with both feet. From a childhood immersed in tales and legends, and right through her professional career, she has considered imagination to be a uniquely powerful vector of development for a child, through learning naturally by escaping into magical worlds.
Unidentified educational object
Attracted to the artistic world, Maëlle turned to the applied arts from high school. After her baccalaureate, she joined Penninghen, where she learned drawing, and later Strate, a noted design school.
She fell in love with this discipline, and in particular with the search for innovative concepts to meet a specific need. In her third year, Maëlle chose the 'interactivity' option for the range of opportunities opened up by this specialty. Alarmed by the results of a study already demonstrating the harmful effects of overexposure to screens on child development, Maëlle decided to put the imagination in the spotlight in her graduation thesis in 2013.
A fan of 'Stories in which you are the hero', she then imagined an audio 'storyteller'. The Lunii story factory was born. The concept? Allowing a child to build the story they are going to listen to by choosing key elements (characters, place, objects...) via a small radio-like device. Encouraged by the enthusiasm of first the jury, then the public when she presented her project at festivals, Maëlle got together with three friends to develop her interactive radio. Together, they developed a screenless device well before childhood exposure to screens became a wider, more public issue. With this as yet un-named educational tool, which they finally brought to market in 2016, these first-time entrepreneurs found themselves creating a new market segment. The success was immediate: after a first fundraising round of 450,000 euros in 2016, the next round, two years later, netted the start-up three million euros.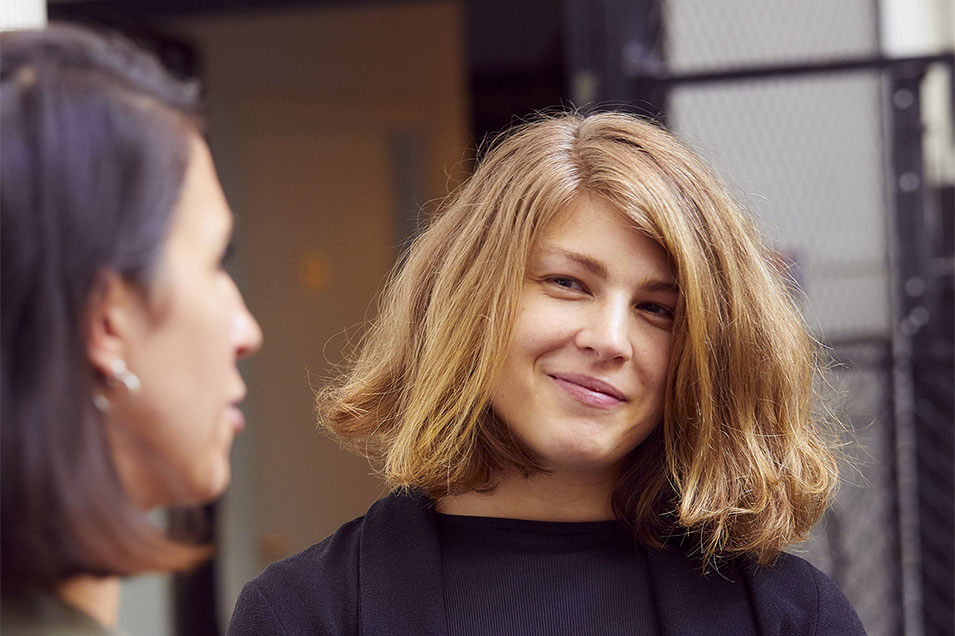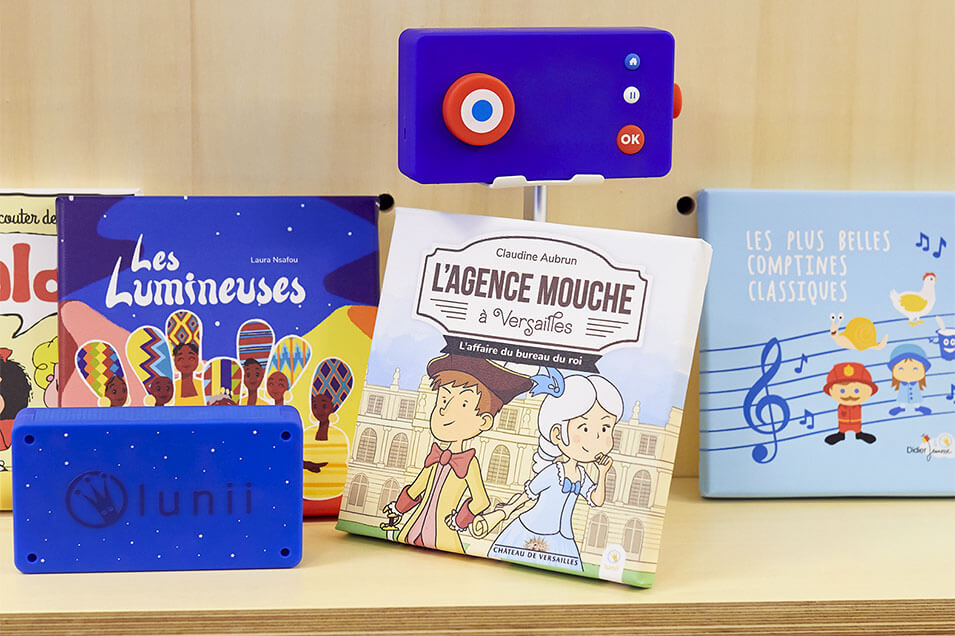 Maëlle Chassard completed an entrepreneurship course at ESCP Business School.
She created My Fabulous Storyteller, the little interactive audio storyteller from Lunii, and obtained the Origine France Garantie mark in 2021.
Making sense from from A to Z
There was no question of creating yet another gadget for this entrepreneurial spirit. Lunii offers a unique interactive experience that makes the child both actor and active: they make decisions, solve problems and, in doing so, stimulate their creativity, sharpening critical thinking and expanding vocabulary. By contributing to the development of the cognitive functions of each child, Lunii is helping train the adults of tomorrow. "The raison d'être of entrepreneurship is to meet an essential need, otherwise it has no meaning. Similarly, companies have a role to play in tackling the climate crisis we are going through", explains Maëlle. "We wanted to produce Lunii in France from the very start of the project. This was not possible immediately, due to a lack of capital, but we worked to relocate production as soon as possible. Lunii has therefore been made in France since 2020.
Lunii's four values are audacity, solidarity, responsibility and respect. "They guide our approach at all levels of the company. Each of our 100 employees needs to know why they wake up every morning!"
I cannot take a subject on without trying to give it meaning.
Taking on the world
This commitment to education remains a priority in the company's strategy. Jack-of-all-trades at the start of the adventure, Maëlle now devotes most of her time to shaping the future of Lunii. Witness partnerships with the Château de Versailles and the MAIF Social Club, the creation pioneering spirits of the Lunii Studio, which allows you to record your own stories with your voice and those of your loved ones, and the creation of kits for teachers. Maëlle is not lacking ideas to make Lunii a key player in the field of education, health and culture for families and professionals alike.
Maëlle also manages the company with her co-CEO Igor Krinbarg, who takes care of the business and operational aspects of the company. "Having the right people around you is a sine qua non condition for success", she concludes. And the next step for this joyous outfit? Already present in several European countries, the storyteller is preparing to explore new markets, such as the United States.
To achieve this, Maëlle has a secret weapon: the quality of its catalogue of stories adapted to the culture of each country thanks to talented local authors. The epic tale of Lunii, the little storyteller is far from over...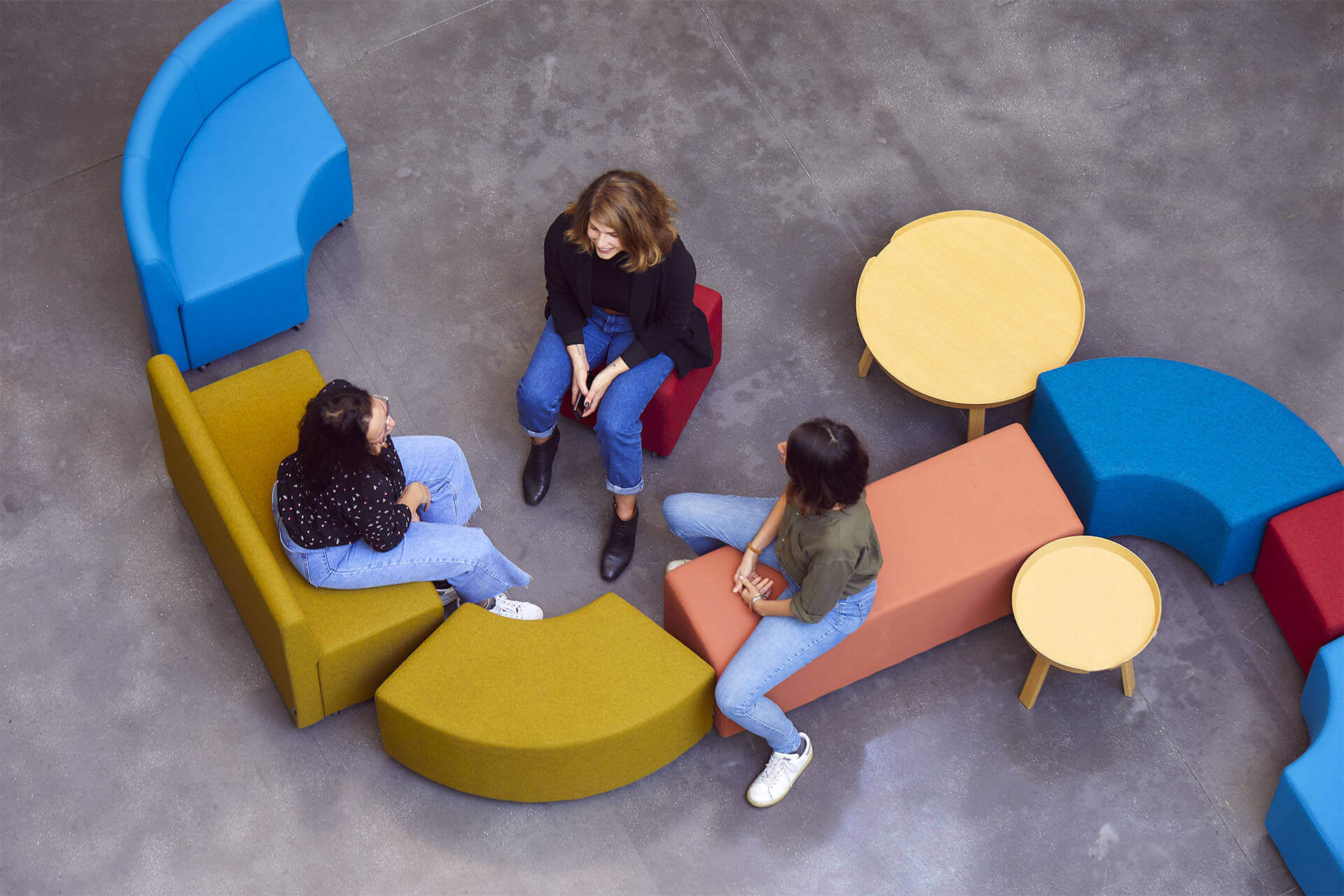 Without airwaves, Wi-Fi or Bluetooth, My History Factory offers 3-8 year olds an alternative to screens.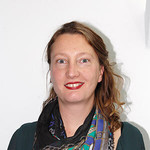 Text
Victoire Chapellier
Victoire Chapellier is a creative-copywriter.
Passionate about reading, she is also a part-time bookseller.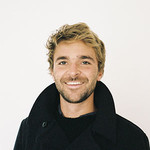 Images
Timothée Chambovet
Specialising in journalistic portraiture, Timothée Chambovet always strives to place people at the heart of his subjects. He tackles documentaries, fashion and fine arts alike.