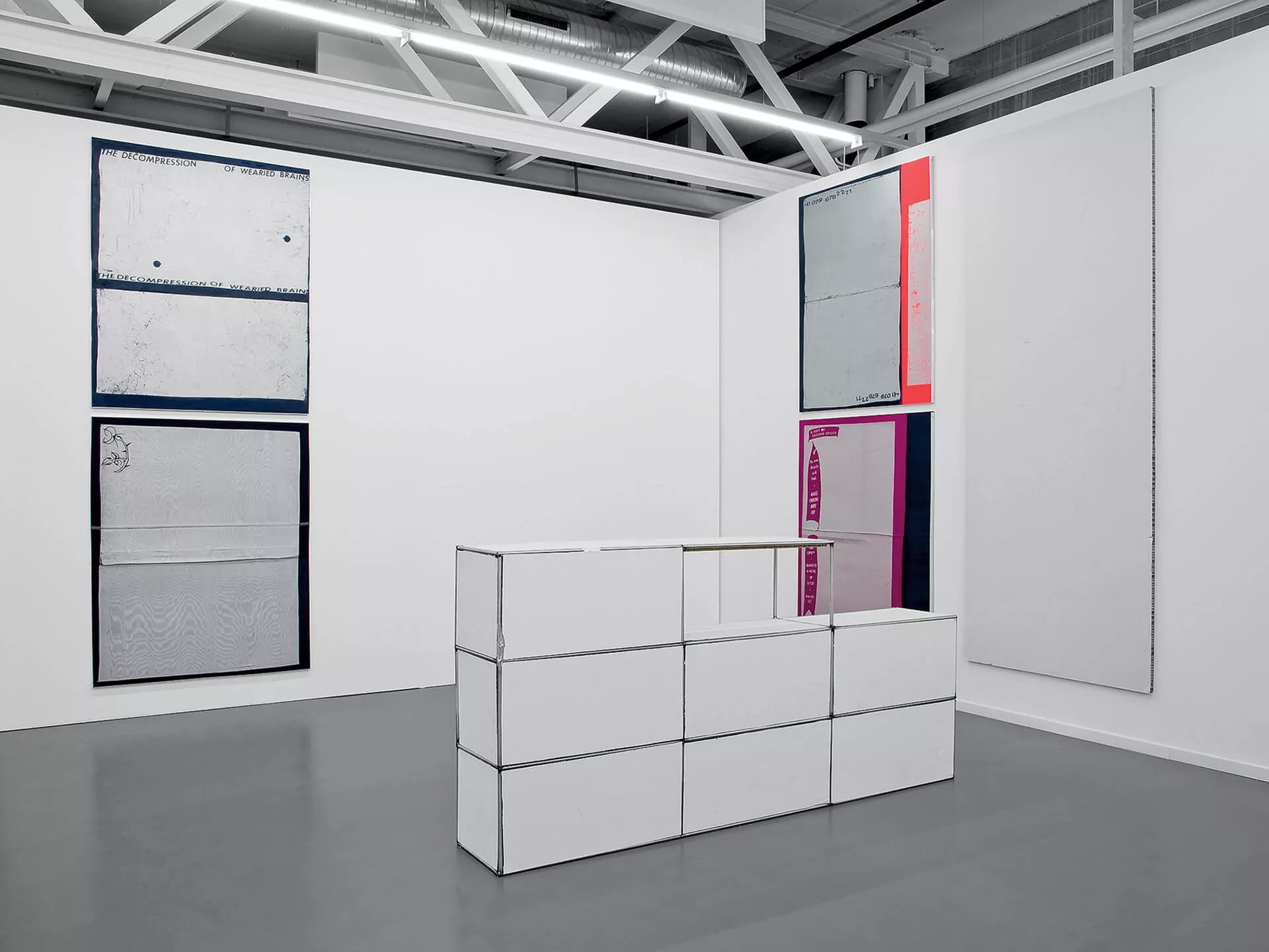 Lorenza Longhi explores space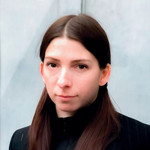 Overturning norms
For Lorenza Longhi, architecture and design are all signs that surround and constantly influence us. The particular attention she pays to the spatial conditions of our environment runs through her work. As part of her personal exhibition "Visual Hell, New Location", for example at the Milanese gallery Fanta, organised in 2019, Lorenza reduced the ceiling height of the space using plastic film.
With this work, she referenced the skylights that are often built in museums or large companies to provide natural light but also to symbolise the values of openness and transparency that she called into question. The artist also made real the concept of a glass ceiling which restricts the careers of certain employees, especially those of women. Wandering through the gallery, the visitor also discovered neon lights cut in two and then welded together. These ubiquitous lights, typical of offices and institutions, were reconfigured, losing their effectiveness to nevertheless gain in specificity, deconstructing our relationship with manufactured objects and questioning the ways in which we construct our social values.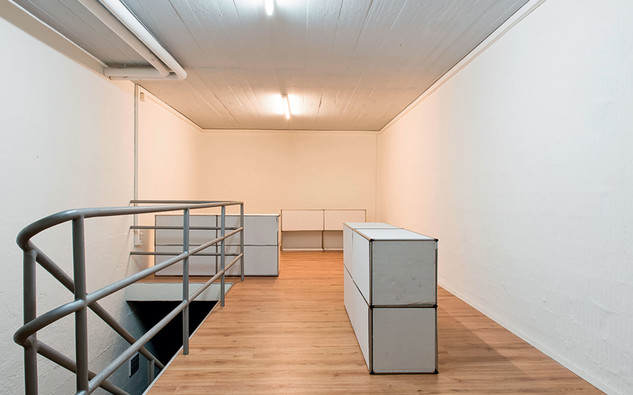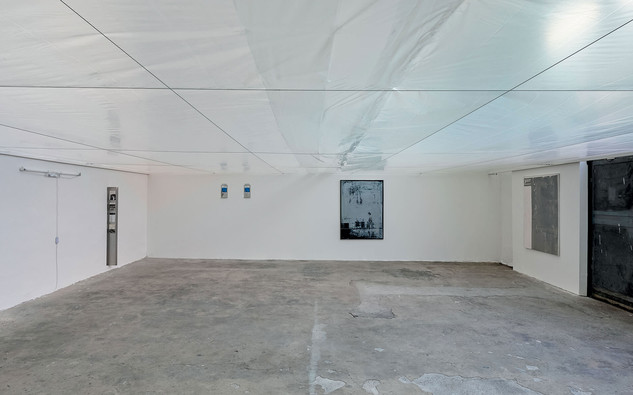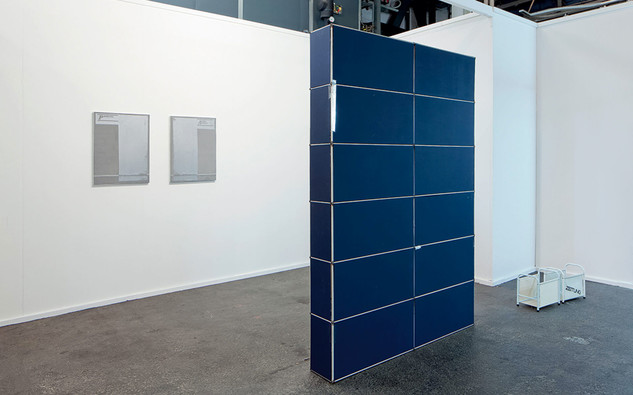 Exhibition "You're In Business? I'm In Business". Plymouth Rock, Zurich, 2019.
Exhibition "Visual Hell, New Location". Milan, 2019.
Exhibition, Kiefer Hablitzel- Göhner Art Prize, Messel Basel, 2019.
Re-composition, references and recycling
In another personal exhibition, "You're In Business? I'm In Business", organised within the Plymouth Rock space in Zurich, again in 2019, Lorenza Longhi continued her exploration of the concept of mass production, this time referencing the history of art: life-size reproductions of USM Haller furniture, emblematic of Swiss design, were on display.
These iconic modular elements, which took over many prestigious offices and interiors in the mid-twentieth century, embody quality, practicality, luxury and good taste in all their functional sobriety. Made life size by the artist, using materials found in dumpsters and adopting craft techniques, they are now fragile and unnecessary but raise crucial questions: Is a company's image more important than its societal utility?
Is the disappearance of the border between professional and private spaces, inducing 24 hour-a-day professional availability, really a step forward? Through her work, which is as rigorous as it is mature, Lorenza Longhi points out with discreet irony the forms and codes that condition our ways of living in the places we frequent on a daily basis and the environmental traces that result from them.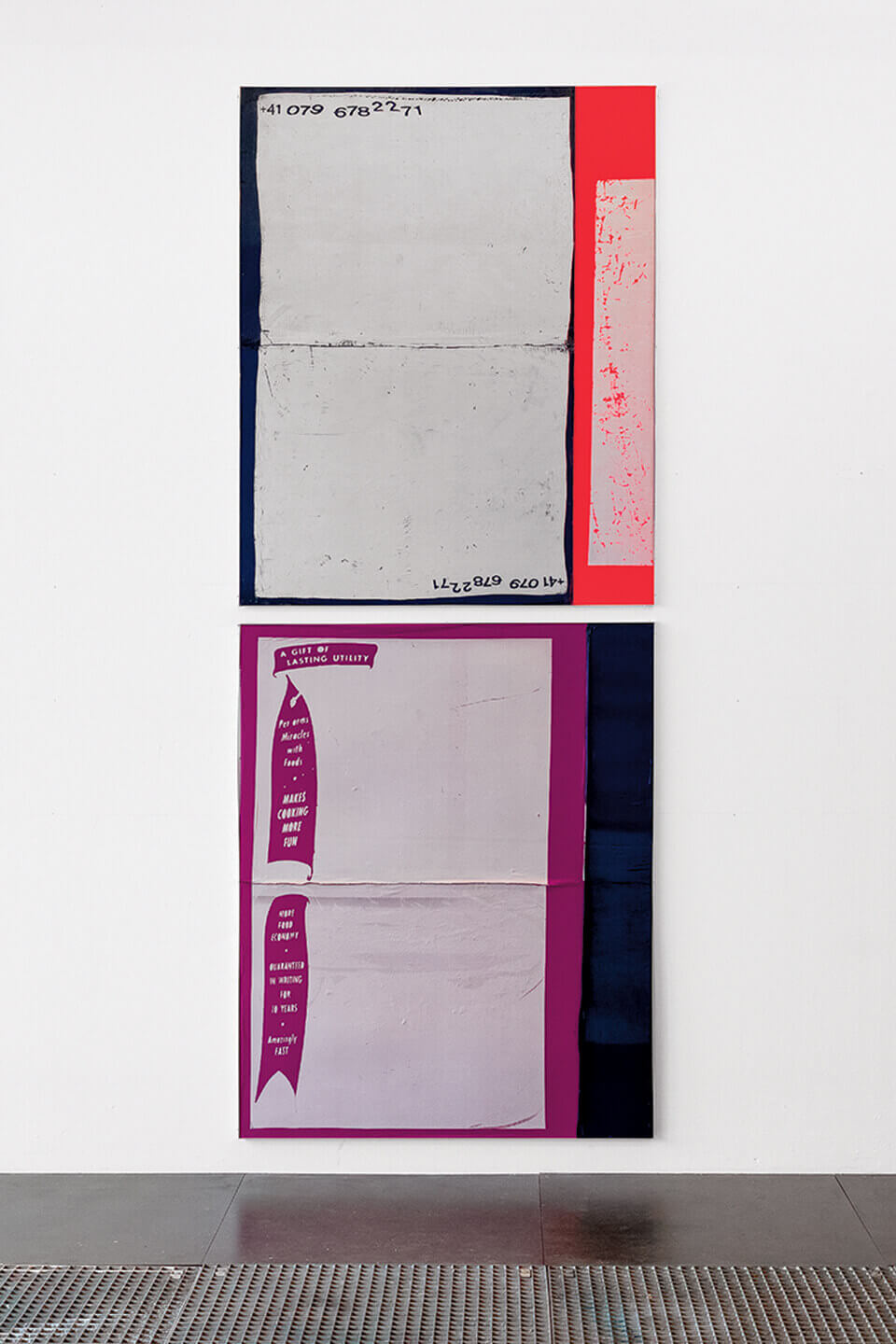 "Untitled (Brocki)", "Untitled (Food Narrations)", 2018.
The Swiss Emerging Artist Prize
In 2018, Societe Generale Private Banking Switzerland created the Swiss Emerging Artist Prize, as an extension of its commitment to the local contemporary art scene.
Every two years, the prize rewards an artist aged 35 years old or less, having already established a coherent and original artistic profile in the fields of painting, photography, sculpture, installation, drawing or video.
The objectives of this prize are to support and raise the profile of emerging local talents, and also to reflect the cultural diversity of the country and highlight the reputation of local art schools.