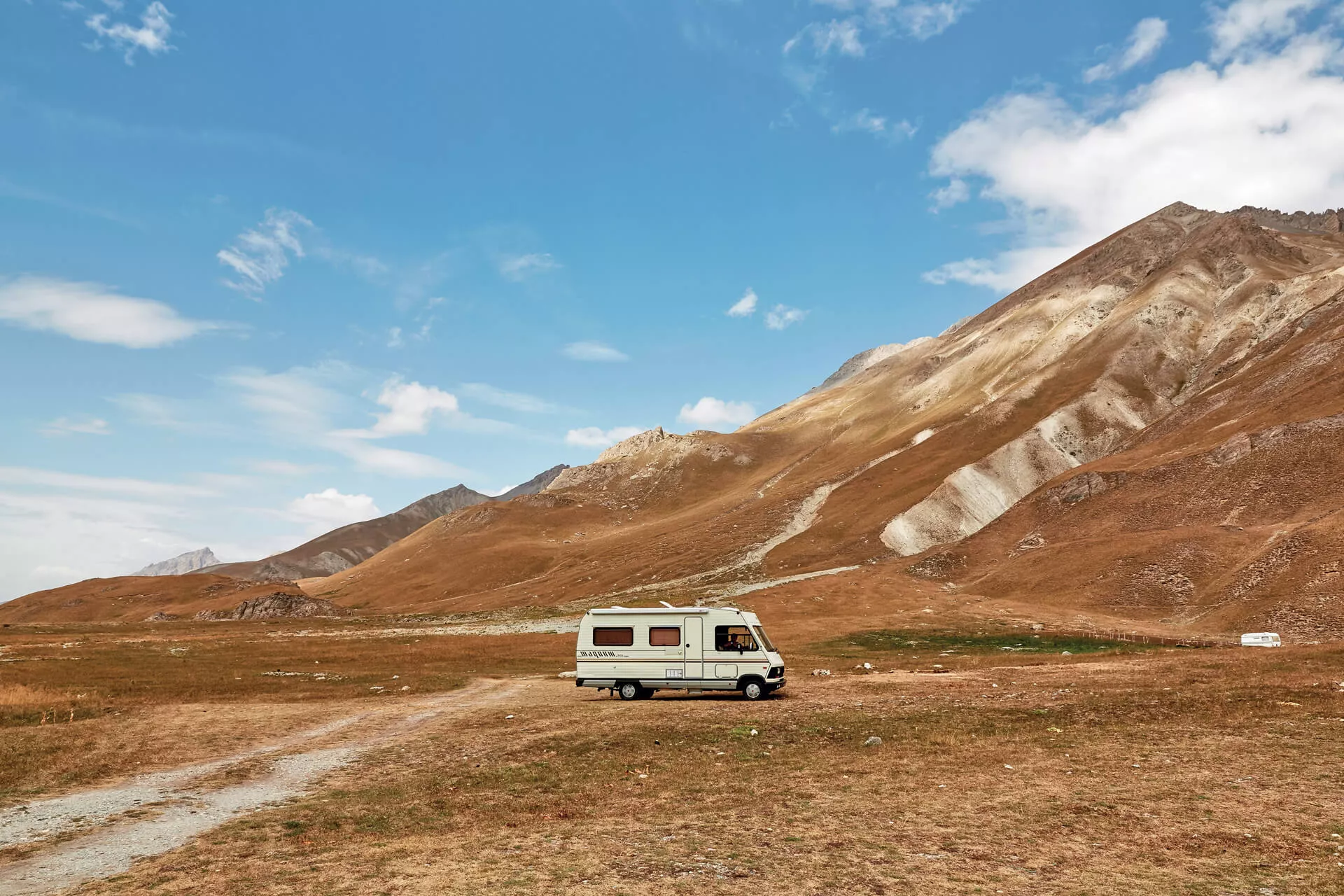 Opening our eyes to the invisible world
"Photographing silent places reveals something of the invisible", says Jimmy Beunardeau. This passionate natural history photographer splits his time between Taiwan and the Perche Regional Nature Park in France, where he enjoys the calm of the forests. "If you pay close attention, you can see that there's a lot going on in a forest. Nature may live surrounded by silence, but it's no less hectic than our own lives. In the very stressful world we now inhabit, visiting oases of calmness like these gives us the chance to reconnect with the elements of the natural world". Those worlds where silence reigns are nothing short of amazing! And if not absolute silence, then at least a great sense of calm. Because in reality, 'silence' is extremely rare: what we call 'silence' is in fact a collection of familiar and subtle sounds that in most cases come from the natural world. Soothing sounds.
Paris-based Chau-Cuong Lê knows this experience. His personal photo essay Le chant de la vallée (The song of the valley) documents a return to his roots with his family in an off-grid chalet in the Hautes-Alpes with no electricity and no phone. "These natural environments where at first glance nothing seems to be happening, are in fact worlds of rich diversity. Your attention is grabbed by the rustle of leaves, the wind through the branches... You're taken over by a kind of perception of the essential".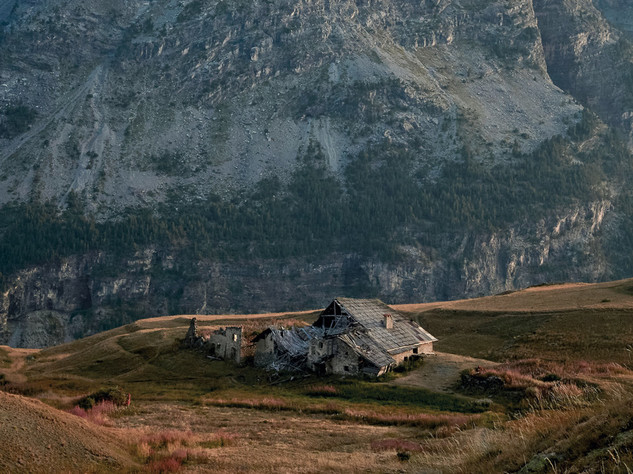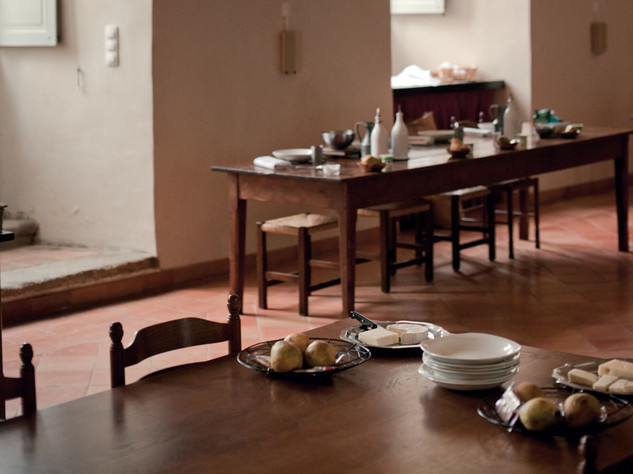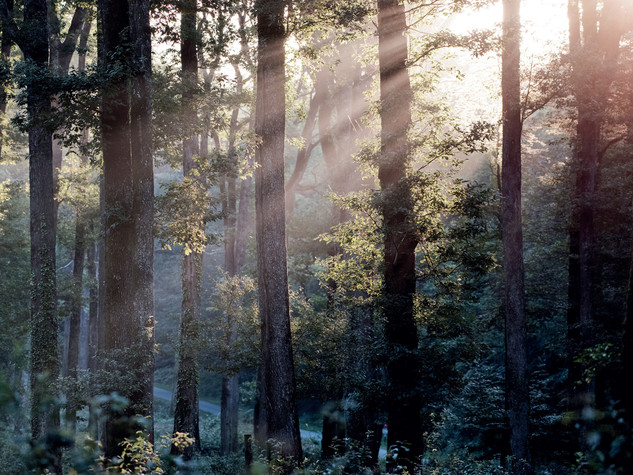 Parallel worlds
Silence is its own world; a world apart. So distant, and yet so near.
As our photographers know, that world can be found in the ocean, the deep places of the Earth, in forests and valleys, and the contemplative atmosphere of an abbey. What unites all of these places is their isolation from the hustle and bustle of everyday life, because here, calmness rules. All of them are within easy reach, and they feel and look like parallel worlds. "Sometimes when I come home from a diving expedition, I feel like I've just come back from a distant planet", says internationally renowned underwater photographer Laurent Ballesta. "It's as if I've just returned from a long trip. I'm certainly going deeper all the time and for longer periods, but you don't need to go very far below the surface to experience this seductive impression of a parallel world. Inaudible to the human ear, yet so close to the terrestrial world, it really is a world apart".
Back on dry land, Julien Coquentin, whose images take us into the daily lives of the brothers of the Abbey of St. Mary of Lagrasse, also understands this impression of being 'outside the world': "Spending some time living in this abbey takes you away from your normal daily routine, and immerses you in a world where silence and meditation are the norm. The effect is very similar to what we tend to expect of travel".
Listen to the silence
Of course, you must know how to listen. Because sounds, even when they are very faint, still tell stories. "I was keen to experience the legendary silence of the abbey", continues Julien Coquentin. "Silence heightens concentration and awareness". It's an experience familiar to Stanislas Ledoux, who has found that slowing down awakens the senses and concentrates our minds on the essential. Based near Bordeaux, this photographer seized the opportunity to deliver a sailing catamaran from Turkey to La Rochelle. "At sea, silence is relative", he explains. "On a boat, there are always noises, like the sound of water on the hull, and the wake behind you. So you learn to listen so that you can analyse this very particular sound environment and focus on what these sounds are telling you".
Anyone who has tried their hand at wildlife photography understands only too well the need to make as little noise as possible in order to focus on those around you and immerse yourself in the immediate environment: "Watching wild animals can only be done with silence and patience", adds Jimmy Beunardeau. "Putting ourselves in these quiet environments means we have to reconnect with our animal instincts, and tune into the great ape we all have inside us".
Far from the madding crowd
Perhaps most importantly, places of real calmness also offer us a welcome and necessary break from the constant commotion of the city and the frenzied animation of the modern world. These are places where you can take stock of yourself and refocus. "I live with my family in the Marais area of Paris", explains Chau-Cuong Lê. "Our daily lives are lived at speed in a connected world invaded by noise and pollution. We love living there, but we sometimes also need to get away from the hustle and bustle and get back to a rhythm of life that gives us time to think and reconnect with a simpler way of living". Calmness lets you hear your inner voice and listen to your own ideas as they surface. "It's like antivirus software for the brain", says Jimmy Beunardeau, describing his escapes to the forest to listen to the sounds of the natural world. "It lets us restore our own inner calmness, and cleans up all the noise pollution that disturbs our thought processes. It encourages creativity and puts ideas back in their rightful place". And it's true that journeys to the land of silence are also inner journeys: "The few days I spent in the abbey took me on a very unusual journey, including within myself", says Julien Coquentin.
Walking and similar escapes into the natural world are the best — and certainly the easiest — ways of finding silence, or at least listening to nature. And that's true even for those living in urban communities, since many cities have large parks or forests within easy reach. The retreats offered by monasteries of various faiths present more radical possibilities, since some religious orders forbid speech entirely at certain times of the day. Many also practice meditation. Paradoxically, too much silence can be stressful, because some of us find it difficult to confront ourselves. So perhaps enjoying small bubbles of silence on a regular basis is the way to go.
THE VIRTUES OF SILENCE
Extremely rare, if not non-existent in today's urban world, silence nevertheless has many virtues.
Whereas noise is undeniably a source of fatigue and irritability, its absence can improve concentration, lower stress and reduce our heart rate. Silence is also beneficial for good sleep and creativity. Silence is golden... as the proverb says.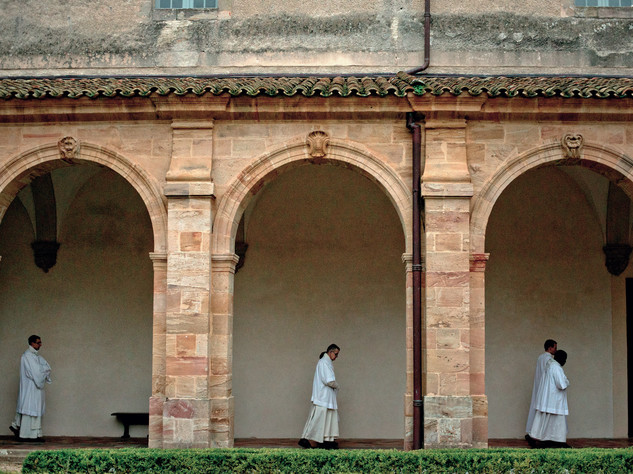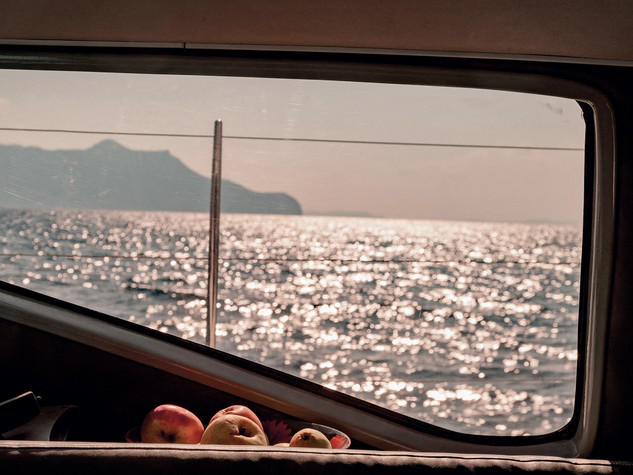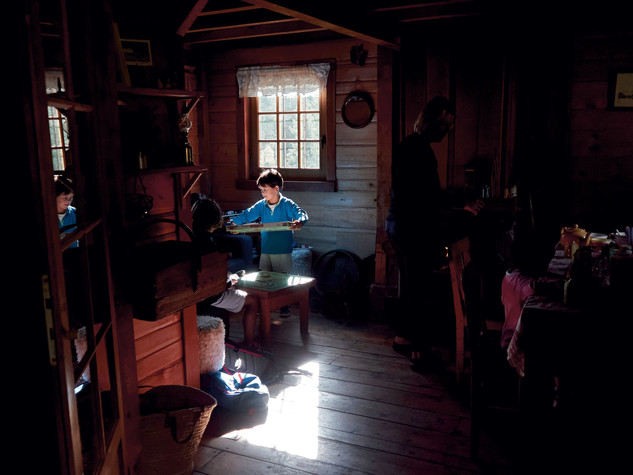 5 TIPS FOR DISCOVERING THE SOUND OF SILENCE
On land, on sea, under the sea, alone or with a group... every silent place has its own dynamic.
Nevertheless, here are a few general tips for photographers keen to capture the essence of the quietest spaces.
Spend time soaking up the sense of place
Places of silence do not respond well to those in a hurry. Minimise your movements, and take time to soak up the sense of place and its sound world before taking your first shot.
Keep a low profile
Whether you're in a forest or a religious community, becoming 'invisible' and blending into the scenery is the best way for any photographer to capture the soul of the surroundings.
The art of patience
The art of patience is certainly a given for any photographer, but it takes on its fullest meaning in places of silence. Wait, slow down and let the environment reveal its magic at its own pace.
Use quiet equipment
Mirrorless cameras are much more discreet in quiet places. Some also have 'discreet' or 'silent' modes. Some professional underwater photographers use equipment that releases no bubbles, and is therefore less likely to disturb wildlife visually or acoustically.
Choosing a place where silence is king
Would you like to learn how to be silent? More and more organisations are offering group silent therapy sessions over a period of days. It will come as no surprise to learn that these often involve nature walks. And at home try noise cancelling headphones to reduce unwanted noise.