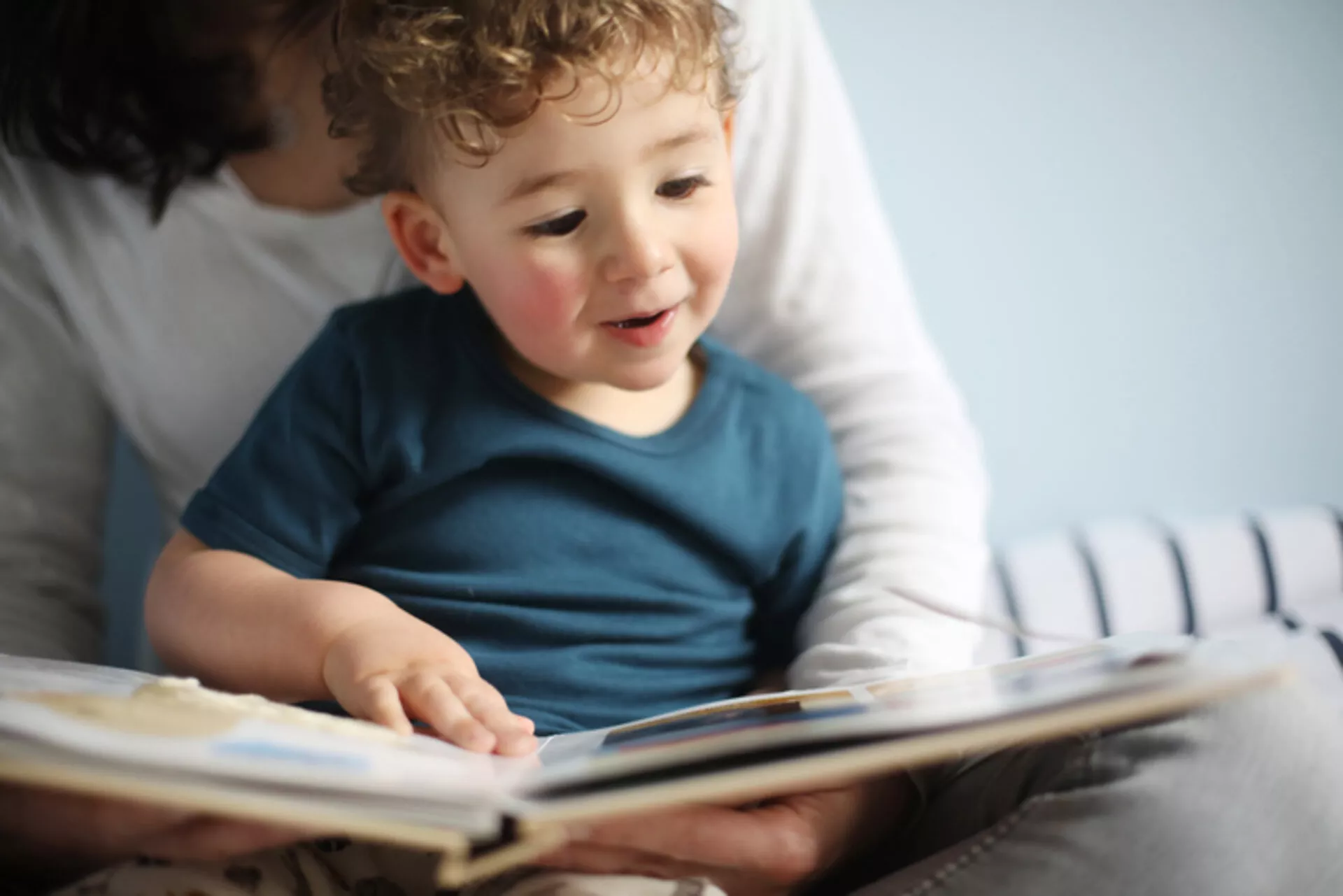 "The support of the Fondation 29 Haussmann has fueled our ambition and our search for excellence. It has also had a real leverage effect."
The 1001 mots association has been working on dropout prevention with toddlers since 2017. After 3 years of financial support and strategic coaching by the Fondation 29 Haussmann(1), from 2019 to 2021, Florent de Bodman, co-founder and director of 1001 mots, looks back on the tremendous development of the association, which has become a major player in early childhood.
Florent, can you tell us more about 1001 mots' mission?
In France, 1 in 5 pupils cannot read at the end of elementary school, and 100,000 young people leave the school system without a diploma each year. Faced with this alarming fact, since 2017, the 1001 mots association has been developing a novel solution against school failure: giving all children the first 1,000 words they need to start school at the age of 3.
To do this, we have co-constructed a remote parental coaching program with Nobel Prize winner Esther Duflo's J-PAL laboratory, which supports parents in the language development of their babies from 0 to 3 years old. Speech therapists and psychologists advise and follow these parents in their role as their children's first educator. An initial scientific evaluation of this program showed that, in a few months; it increased by 20% the frequency of reading by parents with their children.(2)
The Fondation 29 Haussmann positions itself as an incubator for associations. What has this brought you?
The Fondation 29 Haussmann was one of the first financial partners of 1001 mots. Its long-term support has fueled our ambition and our search for excellence. It has also had a real leverage effect, allowing us to considerably develop our project from an operational point of view (we were accompanying 750 families in 2019, the first year of support from Fondation 29 Haussmann; we hope to follow 4000 in 2022!). It also allowed us to convince other funders to support us in this adventure (our budget has been multiplied by more than three in 3 years).
What are your next steps for development/spreading?
We aim to support 10,000 children by 2023 and 100,000 by 2026.
To achieve this, our first development lever is to strengthen our partnerships with the family allowance offices and pediatricians in the 5 French departments where we are currently present (Paris, Yvelines, Seine-Saint-Denis, Moselle, Loiret), the key role of which is to enroll families in our parental coaching program. In 2023, we also want to offer our program to families in 3 new departments. By 2026, our goal is to support 100,000 children in the 20 French departments where child poverty is concentrated.
How do you approach private philanthropy?
During the launch of 1001 mots in 2017 and 2018, the association was 100% funded by individual donors and family foundations.
Since 2019, our economic model has diversified, leaving more room for corporate foundations and public funding, notably thanks to the support of departments, the State and family allowance funds that are partners in our actions (this funding now represents nearly 40% of our collection). But private philanthropy is part of our DNA and remains the core of our funding (60% of our resources): we are very grateful for the involvement of our patrons and donors who guarantee our independence and our ability to invest in research and development, and innovation.
---
(1) The Fondation 29 Haussmann was created in 2009 by Société Générale Private Banking under the aegis of the Fondation de France.
(2) Impact study conducted in 2020 by Esther Duflo's J-Pal laboratory.
Would you like to discuss this subject further with us?
WARNING
The present article, of an advertising nature, has no contractual value. Its content is not intended to provide an investment service, nor does it constitute investment advice or a personalized recommendation on a financial product, nor insurance advice or a personalized recommendation, nor a solicitation of any kind, nor legal, accounting or tax advice from Société Générale Private Banking France. The information contained herein is provided for information purposes only, is subject to change without notice, and is intended to provide information that may be useful in making a decision. The information on past performance that may be reproduced does not guarantee future performance.
Before subscribing to any investment service, financial product or insurance product, the potential investor (i) must read all the information contained in the detailed documentation of the service or product envisaged (prospectus, regulations, articles of association, document entitled "key information for the investor", term sheet, information notice, contractual terms and conditions, etc.) and (ii) must be informed of the reasons for the decision. (ii) consult his legal and tax advisors to assess the legal consequences and tax treatment of the product or service under consideration. His Private Banker is also at his disposal to provide him with further information, to determine with him whether he is eligible for the envisaged product or service which may be subject to conditions, and whether it meets his needs. Consequently, Société Générale Private Banking France cannot be held responsible for any decision taken by an investor based solely on the information contained in this document.
This document is confidential, intended exclusively for the person to whom it is given, and may not be communicated or brought to the attention of third parties, nor may it be reproduced in whole or in part, without the prior written consent of Société Générale Private Banking France. For more information, click here .