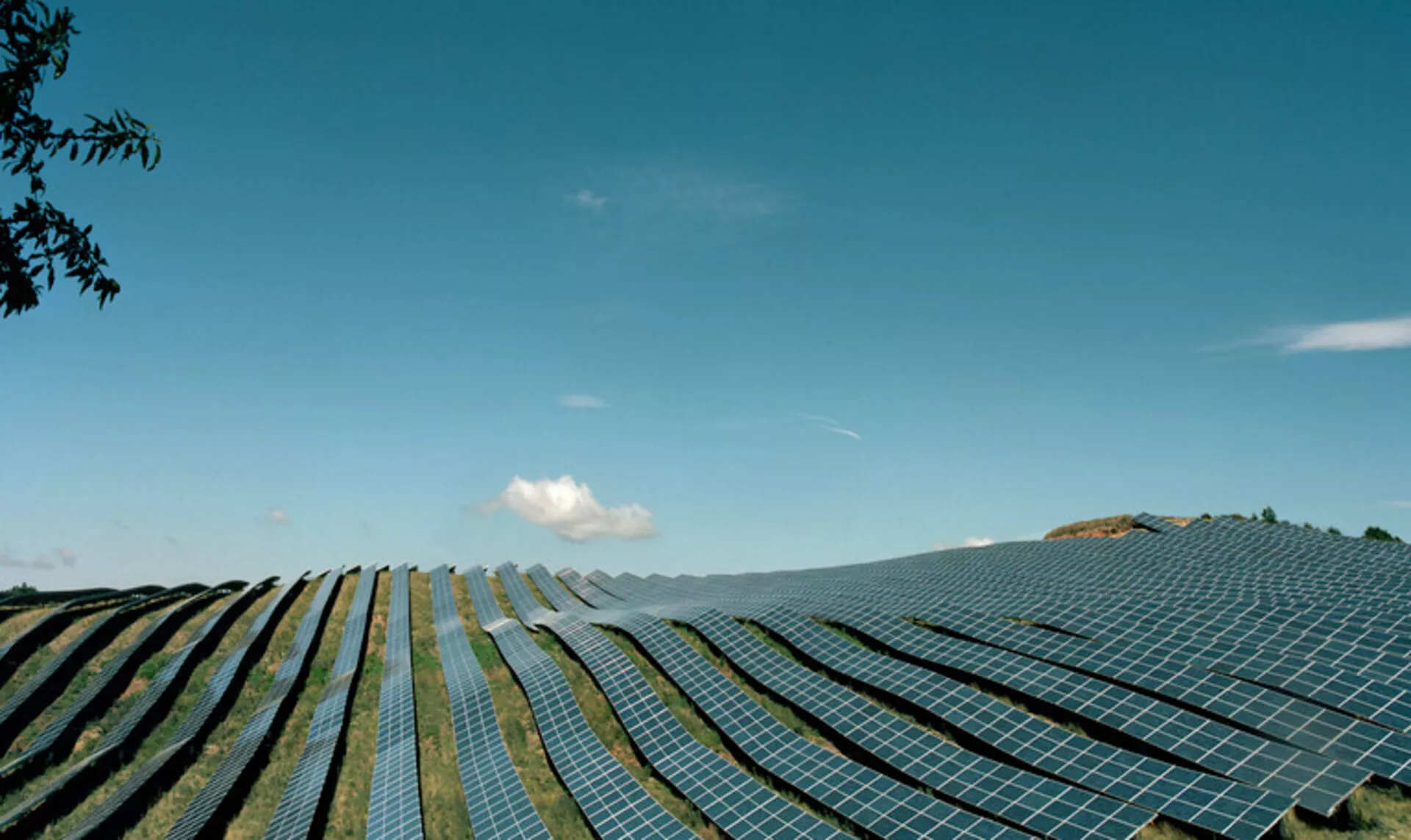 Giving meaning to your investments: investing in renewables energies with Lumo
Lumo is a participative financing platform dedicated to energy transition, founded in 2012 and acquired in 2018 by the Société Générale Group. It offers individuals the opportunity to invest in corporate projects with a positive impact on the entire territory. Olivier Houdaille, Head of Lumo, answers our questions.
Olivier, let's go back to the heart of your business. How are your projects qualified as positive impact projects?
Since the beginning, we have specialised in renewable energy projects. Whether they are led by major players or smaller structures, all projects aim to establish clean electricity production capacities that do not emit greenhouse gases. To date, we have brought together more than 15,000 people on the platform and helped finance more than 80 projects for a total of EUR 10 million(1). For each of these projects, we are able to calculate the CO2 emissions avoided. Another aspect of Lumo's positive contribution concerns all the educational information we share. On our blog, you can find out what 'flotovoltaic float' is or what carbon neutrality means, for example. Finally, our positive contribution is also expressed through our B Corp certification, a demanding certification awarded to commercial companies that meet social, environmental and governance requirements and transparency towards the public.
Can you specify the main characteristics of the investments you propose?
We propose to finance clearly identified projects and the investments are usually unlisted debt securities. The interested investors will have to answer questions relating to their asset situation, their experience, their knowledge of the products and the inherent risks. This makes it possible to check that their investment corresponds to their investor profileand investment objectives, particularly with regard to the amount he wishes to invest and the project he has chosen. I should point out that the minimum investment per project is very low and that projects are often local and accessible only to people living in a given territory. It is important to add that Lumo investors are not the only ones financing projects: they actually only finance a small part of the needs. The main contribution is made through traditional bank debt(2). I am therefore often used to talking about bank co-financing and equity financing.
The investor who wants to make sense of his investments can select a project directly online and independently. Is this really the case?
That's right, investment in equity financing(3) is made online, via a smartphone or computer. While this way of investing poses no difficulty for younger investors, we are well aware that it can be uncomfortable for clients less accustomed to the digital world. This is why the partnership we have formed with Societe Generale Private Banking France provides that interested clients who have registered on the site (with the help of their Private Banker if necessary) are then accompanied at every stage of the investment by a person we have dedicated to them within Lumo. The relationship of trust established between the Private Banker and his client is passed on to Lumo.
What are your plans for the future?
We are confident for the years to come because we see an acceleration of interest in the energy transition, and more broadly the ecological transition, which are essential levers in the fight against climate change. The vast government plan France Relance(4) is moving in this direction. We want to diversify our projects. They will no longer be reserved exclusively for renewable energies but may also concern issues such as energy savings, soft mobility and smart cities. Our membership of the Societe Generale Group gives us access to major issuers, which are increasingly interested in equity financing to finance their projects. They can thus increase their reputation and reach their clients, who are potential future lenders, provided of course that the project has a real societal impact.
For more information, contact your Private Banker or visit the Lumo website:
.
---
(2) Banks will be repaid first on the principle of senior debt vs. junior debt.
(3) Participating financing presents a risk of total or partial loss of the invested capital or the funds lent, particularly in the event of difficulty for the issuing or borrowing company, a difficulty in the event of a resale of the securities because the companies are not listed.
(4) More information is available on www.gouvernement.fr/france-relance.
---
This document is of an advertising nature and has no contractual value. The content of this document is not intended to provide an investment service, nor does it constitute investment advice or recommendations, nor personalised insurance advice or recommendations, nor legal, accounting or tax advice, nor an offer of products or services or a solicitation of any kind on the part of Societe Generale Private Banking France and Lumo.
The information contained herein is provided for information purposes only and is intended to provide the reader with information that may be useful in making a decision. Any information on past performance that may be reproduced in no way guarantees future performance.
Before subscribing to any investment service or financial product, potential investors should read all the information contained in the detailed documentation for the service or product in question (prospectus, document entitled "key information for investors", term sheet), in particular that relating to the risks associated with this service or product.
Societe Generale Private Banking France and Lumo cannot under any circumstances be held liable for any decision taken by an investor on the basis of this information. This document is confidential, intended exclusively for the person to whom it is provided, and may not be communicated or made known to third parties, nor may it be reproduced in whole or in part, without the prior written consent of Societe Generale Private Banking France and Lumo. For further information, click here.

Claire Douchy
Head of Corporate Commitments and Responsible Projects
Societe Generale Private Banking France